Maintenance & Repairs
The reduction of forklift downtime is the guarantee of smoother production. Linde Material Handling provides support for maintenance and repair services. The Young Mood enterprise team provides full support for maintenance and repair services. There are three direct offices in North, Central and South of Taiwan. It cultivates a number of professional service engineers and has a number of service vehicles to provide you with professional services. Provide maintenance, repair, parts supply and sales and technical consulting services for Linde Stacker. Provide emergency repair service: service personnel to the local site within four hours.
Customer free service line: 0800-600-288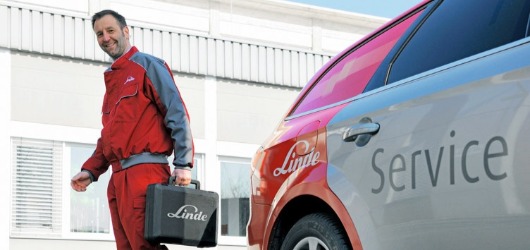 MAINTENANCE
Inspection: Thoroughly inspect hydraulic, braking, power and electrical systems and the accumulator.
Cleaning: Clean the exterior of the truck and internal components such as steering axle, motor, air filter etc..
Lubrication: Check the linkage for sufficient lubrication with engine oil, hydraulic oil and coolant, and if necessary, add lubricants or replace the part.
Replacement: Replace filter and belt etc.
Adjustment: Adjust truck to the best status after maintenance
Standard operating process:
Linde maintenance sheet lists all the required maintenance items for each truck type. Maintenance sheet should be confirmed and signed by the customer when the maintenance has been finished.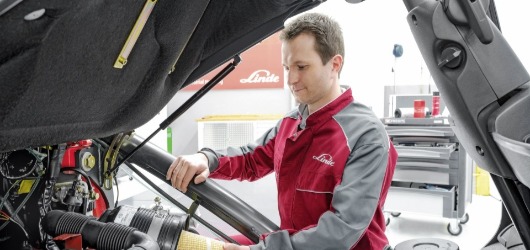 REPAIR
The advanced CAN-Bus diagnosis system can quickly locate the fault parts and ensure the fastest repair solution.
Our professionally trained service engineers will quickly repair the forklifts to ensure the maximum utilization of the trucks.
The well-equipped repair center workshop is capable of overhauls and refits of all kinds of trucks.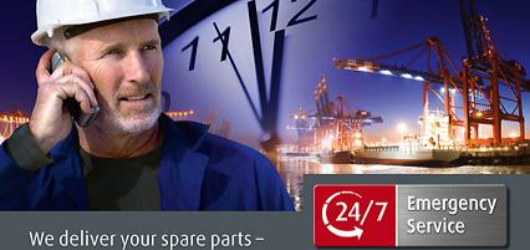 SERVICE CONTRACT
Service contract is the perfect service solution with minimum maintenance cost and maximum truck utilization, which truly make customers free of worry.
● Professional services provided by professional service teams.
● Equipment is maintained at the best condition by the professional team, significantly reducing maintenance cost.
● Purchase terms and price are defined in the service contract all-at-once, which simplifies purchase procedures and saves time.
● Payment is made as scheduled by the contract, which is quick and worry-free.
● Budget according to the contract, resulting in accurate cost control.
Retrofit & Accessories
With 77 standard series and 382 model variants, Linde Material Handling has the right solution for every logistics task. However, the equipment requirements for forklift trucks and warehouse handling equipment may change over time, for instance due to new safety regulations, modified logistics processes, or the comfort requirements of drivers who operate the trucks on a daily basis. In the majority of cases, a simple retrofit helps, for example, to adapt a forklift to the new requirements without an expensive conversion or to upgrade it to the latest state of the art. You can also provide the same equipment features uniformly for your entire fleet. Linde supplies the necessary retrofit solutions and accessories for the areas of safety, efficiency, and comfort.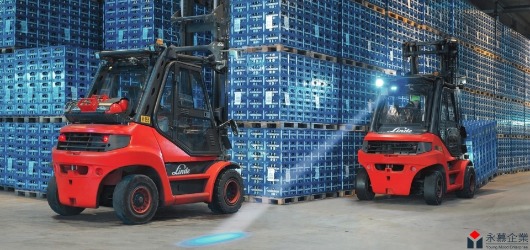 Linde Bluespot
● Excellent warning effect: prominent blue or red mark.
● Avoid blind spots: suitable for positions of poor view, such as corridors and corners.
● Applicable to noisy environment.
● Long service life: Low energy consumption and long service life up to 20,000 hours.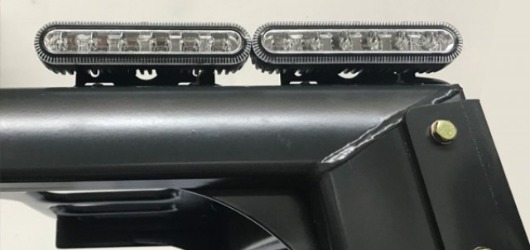 LED Flashing Blue Light
● Excellent warning effect.
● Long service life: with over-current protection, service life up to 30,000 hours.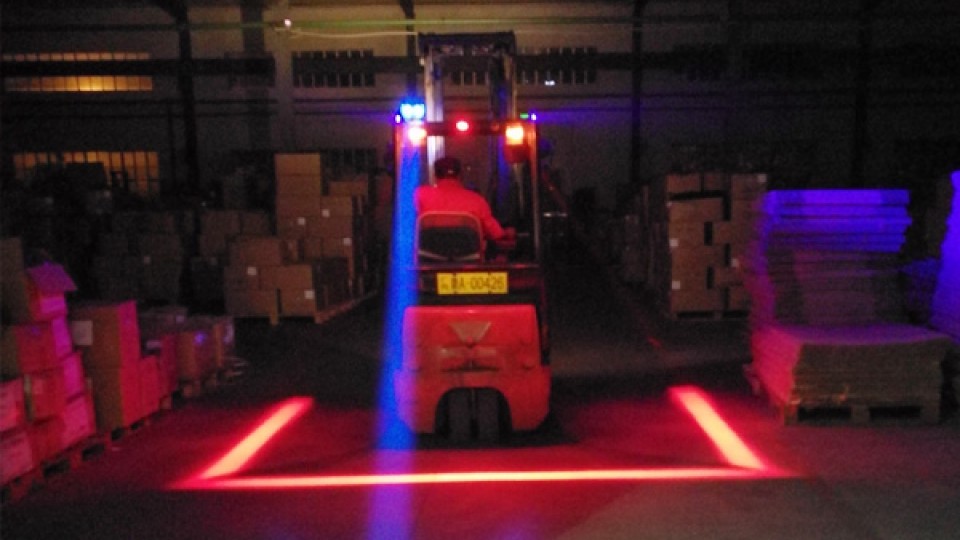 Linde Safety Border Floodlights
● Excellent warning effect: prominent blue or red wide laser beam.
● Keep at a safe distance.
● Avoid blind spots: applicable to blind spots such as passageways, entrances and exits.
● Applicable to noisy environment.
● Flexible installation: installed at two sides, three side or four sides of the truck.
Stacker attachment
For a wide range of operating environments, the German Linde stacker can be fitted with suitable fixtures according to the operational needs of various industries. The most complete range of stacker fixtures to meet the needs of a variety of material handling, providing the best solution.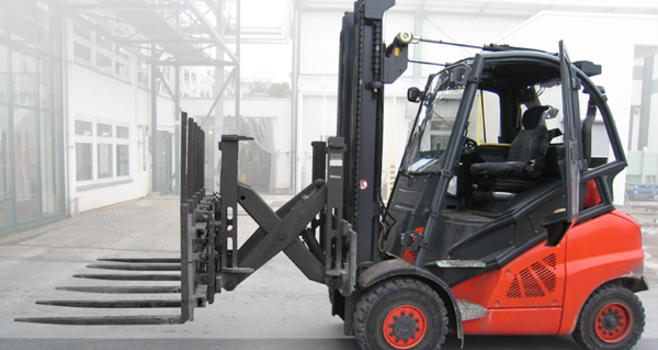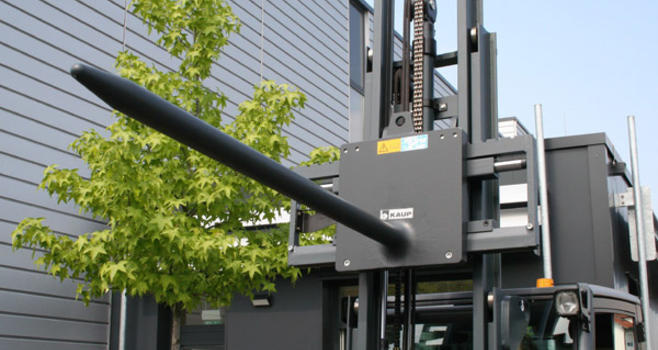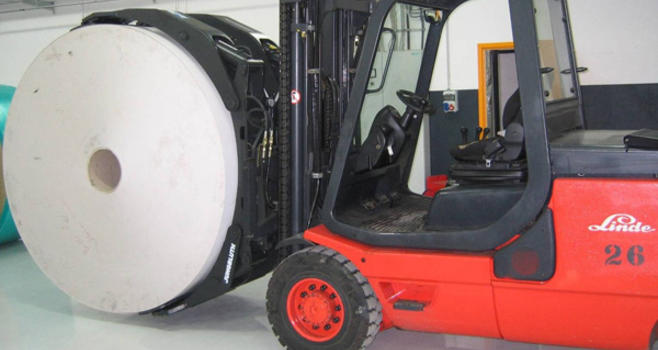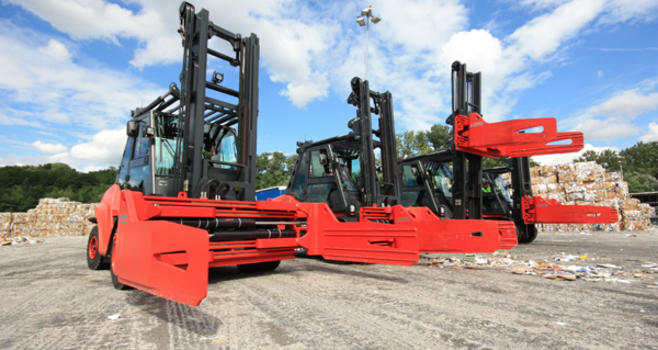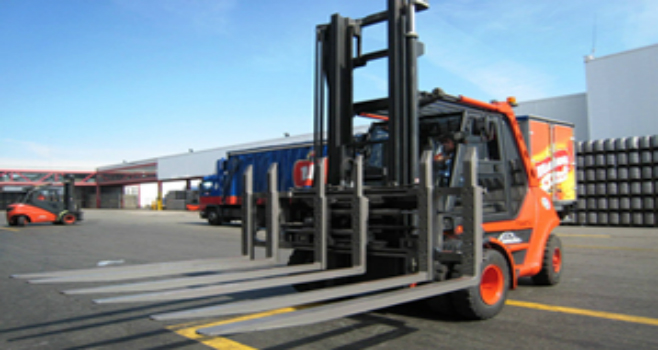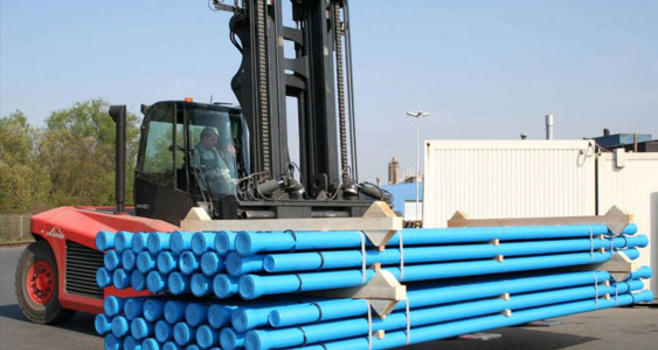 Value-added Service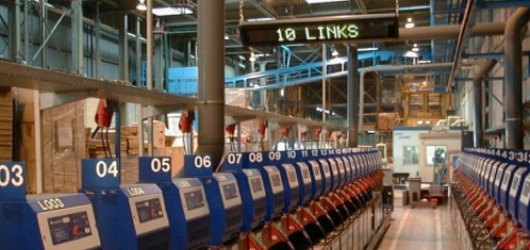 Charging area planning
Charging room layout planning and design, building structure requirements
Charging area system design, management and monitoring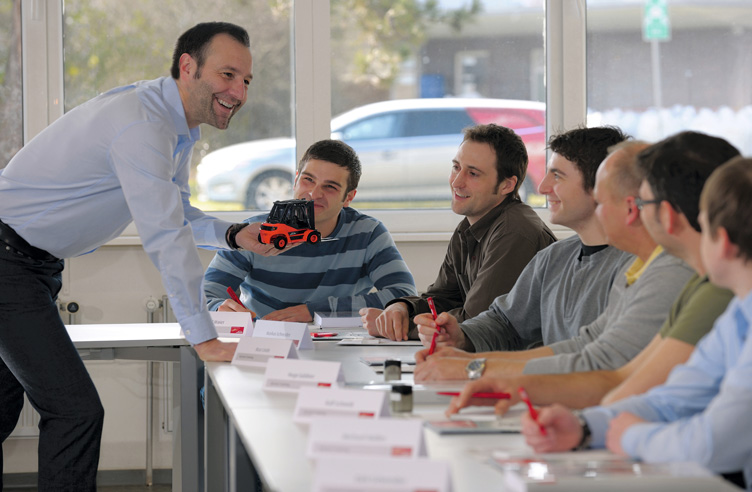 Stacker driver training
Drivers familiar with stackers and safety precautions can reduce accidents. In addition, the training activities teach drivers how to use their stackers efficiently in an energy-efficient manner. This includes load rate, tilt stability, maintenance, repair, the cause of the accident and the actions to be taken in the event of an accident.